Our Services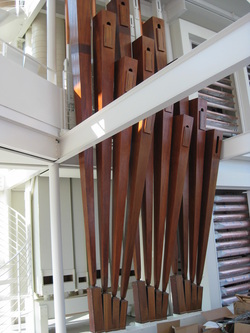 Nolte Organ Building provides quality pipe organ service to churches in Milwaukee and its surrounding counties. Currently we service over 150 pipe organs in southeastern Wisconsin. Working out of a 5600 sq ft shop near Miller Park, we are able to accommodate virtually any size project without the need to outsource.

We offer a full range of services including tuning and general maintenance, any major or minor repairs, cleaning, re-leathering, tonal finishing/regulating, complete rebuilds and additions.



---
Organ Supplies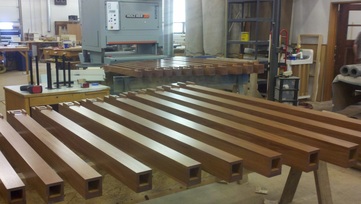 N
olte Organ Building is recognized internationally as the leader in wood pipe making. For several years, the main product John produced was wood pipes, especially reproductions of antique wood pipes for collectors of automatic musical instruments. His work is now found in every major collection in the country. It was during this time that John began doing extensive research on the scaling of wood pipes. In studying these pipes, some made over a century ago, he soon realized that the current theory used by most organ builders to scale wood pipes was flawed.
I
n March 2001, the Journal of American Organbuilding published John's article, "Scaling Pipes in Wood." The American Institute of Organbuilders (AIO) awarded this article its prestigious Otto Hoffmann Memorial Literary Prize, and asked John to present further lectures on wood pipes at its 2003 convention in Atlanta. In 2005, Nolte Organ Building hosted a wood pipe voicing seminar sponsored by the AIO.
Besides wood organ pipes, our shop produces many other types of supplies for the pipe organ industry. From organ benches to wind chests to casework, we produce the highest quality custom pipe organ components available.


---